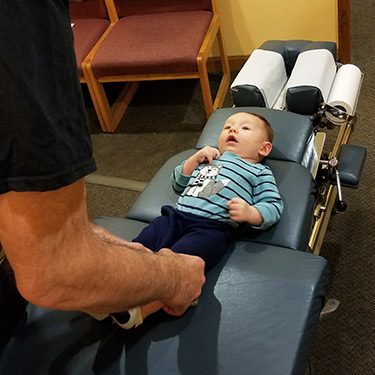 About Phillips Family Chiropractic
A True Family Practice
Founded in 1992, Phillips Family Chiropractic serves Galion and the surrounding communities. We believe in healthy families and enjoy pediatrics and promoting wellness. We also see a large number of high school and recreational athletes, people with injuries and worker's compensation cases, and elderly patients, with whom Dr. Phillips is known to have a special way.
Somehow I relate to my older patients. I really enjoy caring for them and have always had a way with older people since I was very young. So far my oldest patient has been a 96 year old woman who I saw regularly for many years.
Dr. Phillips
Our Goal – Promoting Wellness
Our goal is to help each patient move toward and achieve wellness. We hope that you will truly understand chiropractic and take a proactive approach to health. Our wellness patients opt to come in for regular adjustments, instead of only in response to pain or illness, and as a result they are living life well.
I love to walk into the adjusting room and see a family of 5 or 6 people ready to be adjusted. This tells me that the parents really get it. And I know that those kids will be healthier, less sick, and need to see other doctors less than their peers.
Dr. Phillips
How Are We Different?
You won't be just another patient when you visit us. We strive to truly listen and Dr. Phillips is known for his compassion and ability to really get the whole big picture of each patient's life and concerns, so that he can provide the best-personalized care to each patient.
Why do our patients return and continue to choose Phillips Family Chiropractic? Learn more by calling (419) 468-4555.
---
About Phillips Family Chiropractic | (419) 468-4555